SRE Welcomes Mearns Primary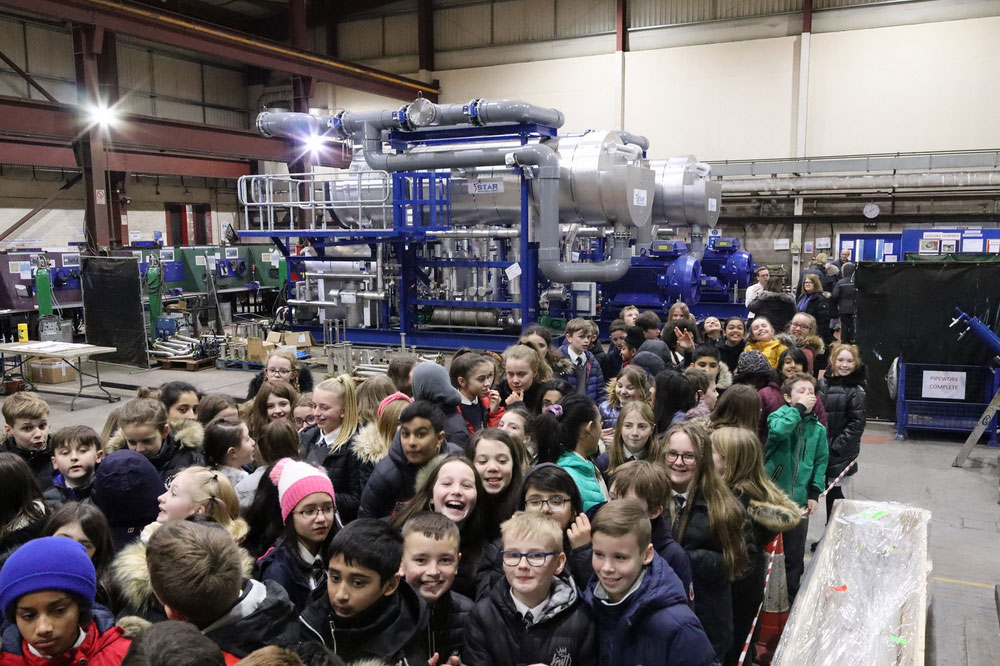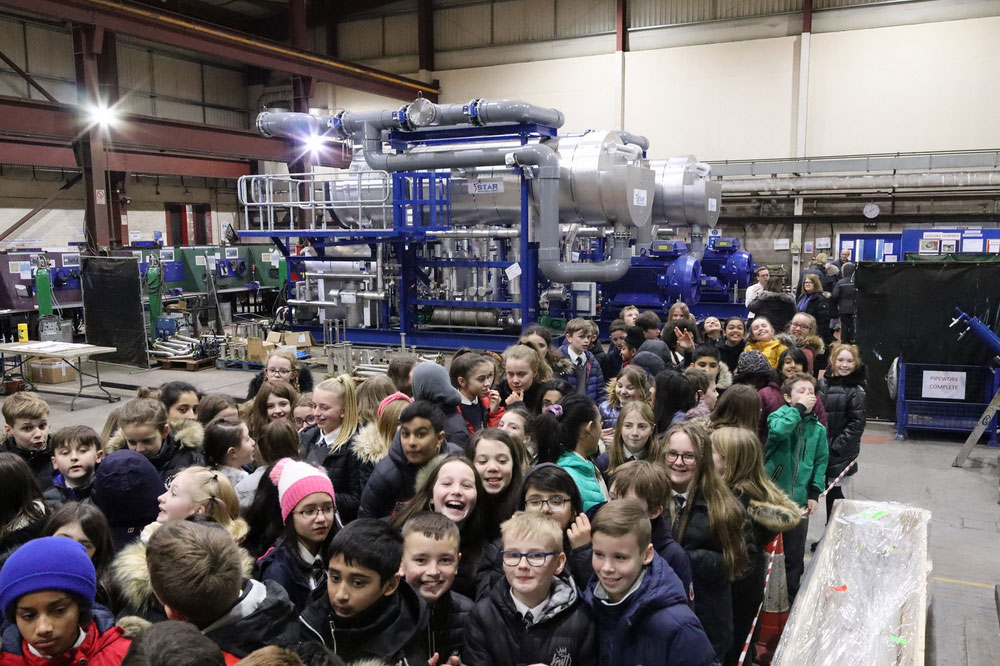 On 6th March, Star Refrigeration were delighted to welcome all four Mearns Primary 7 classes to "meet the twins".
Over the previous few months, the classes had been learning about renewable energy, but what was missing was a segment on "Renewable Heat".
Director of Star Renewable Energy, Dave Pearson made arrangements for a short video to be shared but better still a chance to come and visit the UK's largest high temperature heat pumps.
These units were shortly to be despatched to Vital Energi's site at Queens Quay in Clydebank where West Dunbartonshire Council are building a large district heating scheme. More details can be found here.
Star's work was building two identical units, affectionately called "The Twins" in their Glasgow factory.
The kids had lots of time to ask a range of questions and learned how the units will draw heat from the river and cool it down to extract low grade heat which will pass through the refrigeration cycle and emerge at a higher temperature (around 80 degrees Celsius). With around 70% of the heat delivered having come from the river and only the remaining 30% coming from electricity they learned this is a very efficient process but also one which doesn't use local burning of gas to heat the water that used for heating the buildings.
The units have since been sent to the site in Clydebank and will be installed and set to work over the next few months.