Scottish Energy Advisory Board releases plan for decarbonising heat amidst energy pricing crisis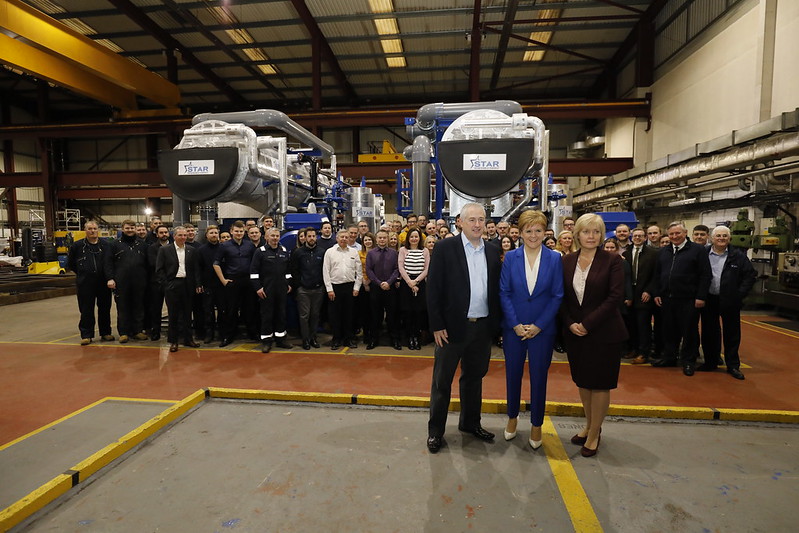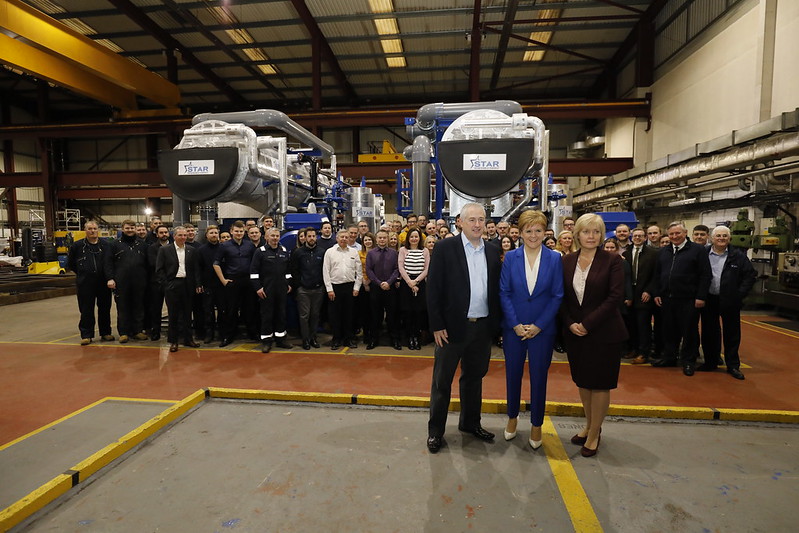 Decarbonising heat using green technology such as heat pumps is now a priority for the Scottish Government
Star Renewable Energy (SRE) is delighted to have supported the SEAB's Joint Business Plan for Unlocking Investment in Scotland's Energy Sector. The report is split into seven essential categories and identifies 75 key actions to address the barriers faced by the energy sector, as Scotland aims for net zero to avert climate catastrophe.
Decarbonising heat is high up on the agenda, as the single biggest element of energy use in Scotland. Council district heating networks in Clydebank and Bristol, which SRE designed and manufactured the water source heat pump for, are prime examples of how local authorities can reduce heating bills and carbon footprints using clean, more affordable green energy.
Dave Pearson, Group Sustainability Director at Star Refrigeration and Director of Star Renewable Energy, said, "The key takeaway from this joint business plan is that the Scottish Government is confident of the technical ability of heat pumps, and it is acknowledged they have the power to immediately play a vital role in heat decarbonisation. The challenge we face is financial viability – but policy changes could unlock investment for the sector, and more heat pumps would mean thousands of new jobs for the UK workforce."
Large scale heat pumps have attracted attention in the past few years as the UK's first industrial-scale district heating project, on the River Clyde in Glasgow, proved it could be successful. 1,200 homes and businesses in the Queens Quay redevelopment are now provided with low carbon heat, at the same cost or lower than heat provided by fossil fuels.
Mr Pearson added, "Local authorities and construction developers are interested in exploring alternatives to oil and gas – they have to be, because legislation will soon be introduced to ban gas heating in new builds. Heat pumps are an effective long-term solution, they just need effective long-term investment. The UK's rivers, canals and coastline can all be used to extract heat, we just need a sensible deployment strategy."
Star Renewable Energy is proposing simple policy adjustments which would unlock the trillions of dollars of pension funds signposted by former Governor of the Bank of England, Mark Carney, for investment in the UK heat pump deployment industry. The current electricity charging mechanisms (controlled by the UK Government) mean that despite delivering a carbon saving of around 90%, the cost of running heat pumps is four times as high as it would be if the electricity outside of peak times was priced at a more sensible level of 20% above generation cost. This would be an incentive for organisations exploring green energy, and in turn, the production and deployment of heat pumps could generate billions in tax revenue for the UK economy from the economic activity and jobs.
Mr Pearson concluded, "It is very clear that UK Government policy on electricity pricing is the bridge to billions of pounds of investment leading to cleaner air and decarbonisation whilst raising huge amounts of tax revenue. We hope they realise their role as the Scottish Government cannot change these policies and yet they would be very easy to adjust."
Visiting Star's district heating water-source heat pump for Queens Quay at their factory in Glasgow in 2020, Scotland's First Minister, Nicola Sturgeon, praised the company as a great example of how tackling climate change can also be good for jobs and business.
Likewise, the latest district heating project in Bristol has recently attracted the attention of Shadow Secretary of State for Climate Change and Net Zero – and former Labour leader – Ed Miliband. After visiting the site in Castle Park Mr Miliband recognised how exciting the heat pump technology is because it could "provide cheap, clean, secure power for people". Decarbonising UK cities on a large scale, which heat pumps offer the opportunity to do, would help the UK dramatically towards its net zero targets and Scotland has taken the lead.
For more information about the SEAB's Joint Business Plan for Unlocking Investment in Scotland's Energy Sector, visit https://www.gov.scot/binaries/content/documents/govscot/publications/strategy-plan/2022/04/joint-business-plan-unlocking-investment-scotlands-energy-sector/documents/joint-business-plan-unlocking-investment-scotlands-energy-sector/joint-business-plan-unlocking-investment-scotlands-energy-sector/govscot%3Adocument/joint-business-plan-unlocking-investment-scotlands-energy-sector.pdf
For more information about Star Renewable Energy's water source heat pumps, visit www.neatpumps.com