Star Renewable Energy Neatpump
Neatpump features & benefits
Neatpump is a natural alternative to traditional methods of heating for medium to large capacity applications. Neatpump captures waste heat from cooling or refrigeration processes and boosts this to produce high grade heat suitable for generating hot water up to 90°C. This results in a lower carbon footprint heating solution that also reduces running costs.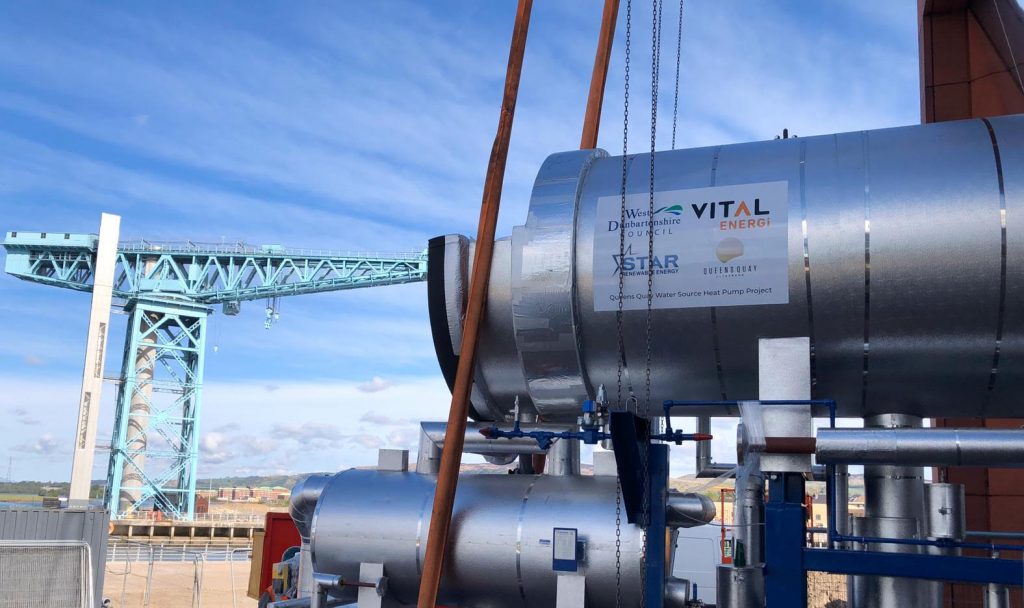 Features
[drawattention]
Core Benefits
Star Renewable Energy design and manufacture bespoke heat pumps to meet your actual project requirements. With years of experience in delivering complex solutions, we can work with you from the beginning of your concept and offer our advice on design of the system all the way through to installation and commissioning of the machines.
We all know climate change is happening and the world has come together to set ambitious targets to limit the effects we will encounter. The UK & Ireland have declared a Climate Emergency so we must act NOW.
Cutting emissions to net-zero will only be possible by utilising existing technologies which are 2050 ready. Heat pumps are long term, proven and a viable technology capable of delivering zero carbon heat in a large scale.
Water source
Can be utilised in a multitude of different applications to displace the burning of fuels for heat generation. Rivers and oceans provide the biggest opportunity to decarbonise our big cities.
Modular solutions ranging from 100kWth to 10MWth
Capable of reaching temperatures up to 85C
Can utilise a multitude of sources to take heat from
Can meet heating and cooling demands from one machine
Open loop to increase system efficiency and minimise OPEX
Air Source
Can be utilised in a multitude of different applications to displace the burning of fuels for hSRE manufacture large ASHPs which, like the WSHP can be deployed as the solution to a variety of different heating scenarios. From tower blocks in city centres & district heating to university campuses and hospitals.
Temperatures up to 70°C
Modular a pproach
Unit capacities 500kW (larger capacity will be considered on request)