MSPs Visit Star's Glasgow Premises to Launch E.ON's Revolutionary Heat Pump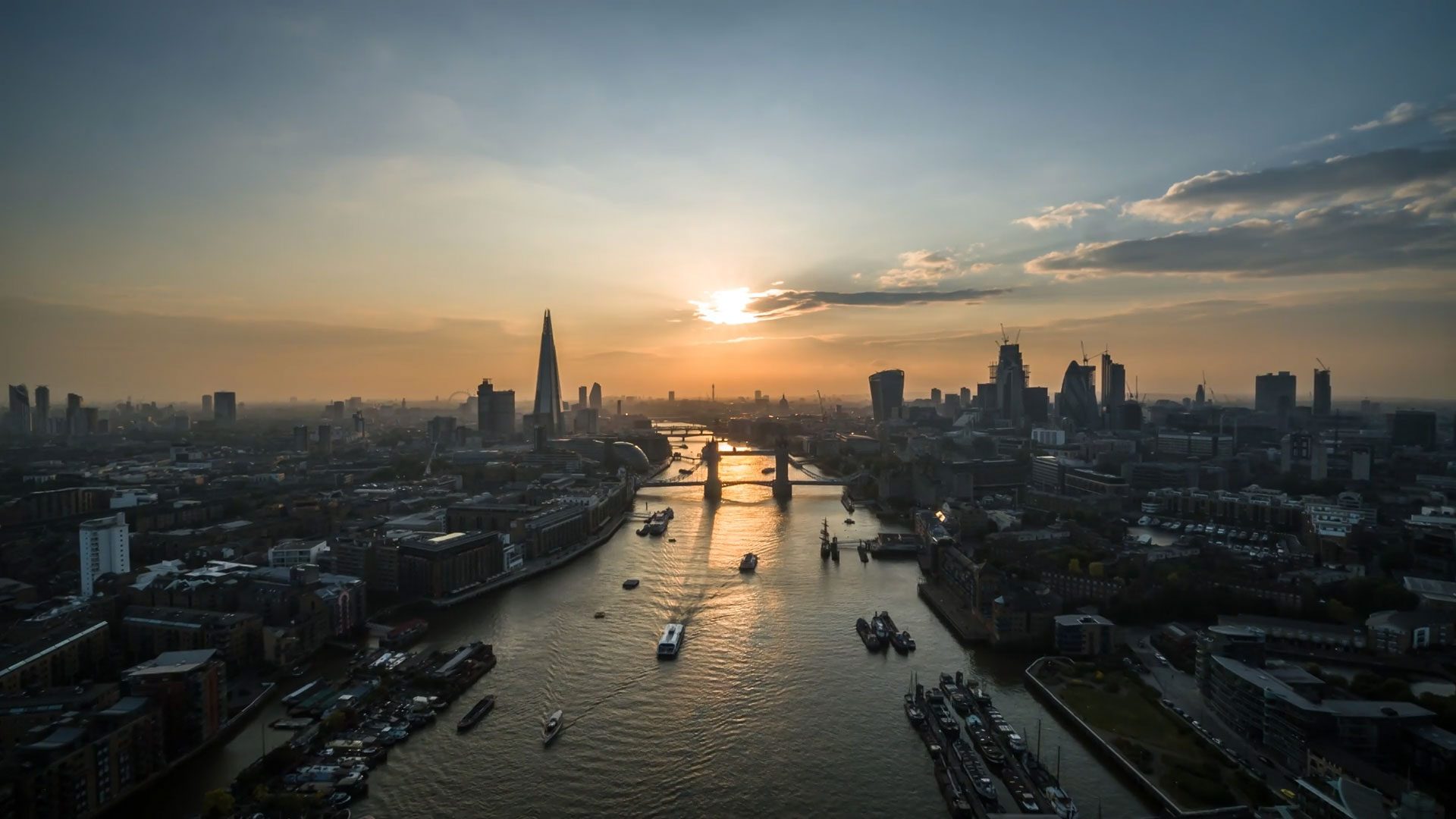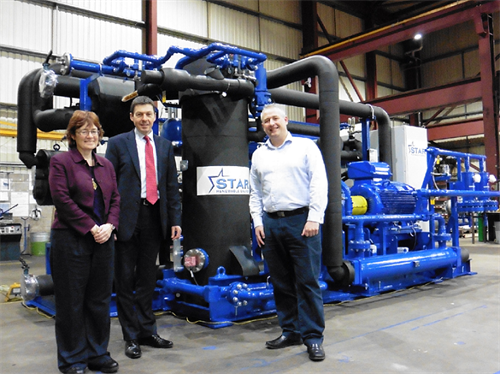 The innovative Neatpump, manufactured by Star Renewable Energy, was shipped from Glasgow to E.ON's community energy centre in Cranbrook on the afternoon of Friday 20th November. Labour MSPs Sarah Boyack and Ken MacIntosh were in attendance to commemorate the special event.
The renewable heat technology will allow renewable heating and hot water to be delivered to 300 brand new homes through a network of super-insulated underground pipes and will eventually deliver the harvested heat to 3,500 new homes and 1.4 million square feet of industrial space.
The large scale heat pump was shipped from Star's factory in Thornliebank Industrial Estate. The zero carbon ammonia technology works by collecting cold water from rivers and streams and harvesting sunshine to heat homes in a sustainable way.
Scottish Labour MSP Sarah Boyack said, "Star Energy's innovative heat pump technology is a prime example of world leading Scottish engineering which can deliver safe, clean renewable heat. This will help to let us end our dependency on fossil fuels and tackle climate change. Heating our homes makes up 55% of Scotland's energy consumption and accounts for 50% of our carbon emissions. At the moment only 3.8% of heat comes from renewables so Star has to be congratulated in playing its part to make this huge stride forward in Cranbook."
"Scotland's cities are built on rivers so we are well placed to deploy ambitious, effective local heat networks through our communities. Our local authorities and the Scottish Government must exploit this home grown technology if we are going to succeed in decarbonising our economy, reducing fuel poverty, and creating new jobs."
In addition to celebrating the pioneering energy move, Star Renewable Energy director, Dave Pearson, talked about the uncertainty of the UK government's indecision about the continuity of the Renewable Heat Incentive (RHI) past March 2016 is causing, "It is particularly astounding that technology hailed as 'game-changing' by the former Energy Secretary Ed Davey, which can draw warmth from rivers and provide affordable, clean heat for homes across the country and save millions of tonnes of CO2 is not receiving the same level of support of technologies such as nuclear, when half of the energy we use in the UK does not come as electricity but in the form of heat."
"The RHI is a world class incentive scheme, and it is imperative that it continues. If funding is maintained beyond March 2016, I'd like to see pre-accreditation of all large scale projects in order to drive the market."
The interactive heat map released by DECC last March indicates the enormous potential of water source heat pumps in the UK. In England alone, more than 6GW of renewable heat can be extracted from rivers and canals. With the long coastal line, England, Wales, Scotland and Northern Ireland have the potential to extract further heat from the surrounding sea.
The company estimates that close to £1 billion pounds could be saved from Britain's annual energy bill if 6GW of heat is generated from WSHPs using the rivers in England instead of using fossil fuels. The UK spends £16 billion pounds on fuel imports for heating each year.
Pearson added, "Today, we are however focusing on the positive achievements and would like to congratulate E.ON for choosing renewable energy. We hope the company sets an example for other energy providers who are still too focussed on fossil fuels which will not contribute to EU environmental targets."
Last year, the company won the Environmental Energy Agency Award for their innovative renewable heat pump technology. Star's zero carbon heat pump delivered clean heat and hot water to the city of Drammen in Norway, with a population of 63,000. The water source heat pump works by extracting heat from the ice cold waters of a local fjord – a natural blessing Scotland has in abundance – The Clyde, The Forth, The Moray. Scotland's thermal content is currently being wasted and washed out into the ocean, rather than being utilised and used to heat homes affordable for the 900,000 Scots currently living in fuel poverty.
Pearson said, "Rivers are freely available and a river such as the Thames or Clyde has enough low cost, low carbon heat for half a million homes. We can then also use the chilled river water for cooling data centres, further improving the cost and carbon footprint. But thermally connecting the parts of society that want to reject heat with those that need it is another viable option and the Neatpump can join all these together."
Scottish Labour MSP Ken MacIntosh said, "This is a good news story for a local business but more than that, it is good news for all of us who are looking to improve energy efficiency, find cheaper ways to heat our homes and reduce carbon emission and global warming. We know that Scandinavia recognises the work of Star Refrigeration renewables – I am hoping there is more we can do in the UK and here in Scotland to make the most of this fantastic technology."
In addition to delivering renewable heat at 80 degrees centigrade for an expected 3,500 houses near Exeter and 1.4 million square feet of industrial space with half the carbon footprint of burning gas, the heat pump will also contribute to creating 6,500 jobs on the industrial estate.A video of the heat pump at Star's factory in Thornliebank can be viewed here.