Industrial heat pump engineer Nicky Cowan is announced as a finalist for the Achiever Award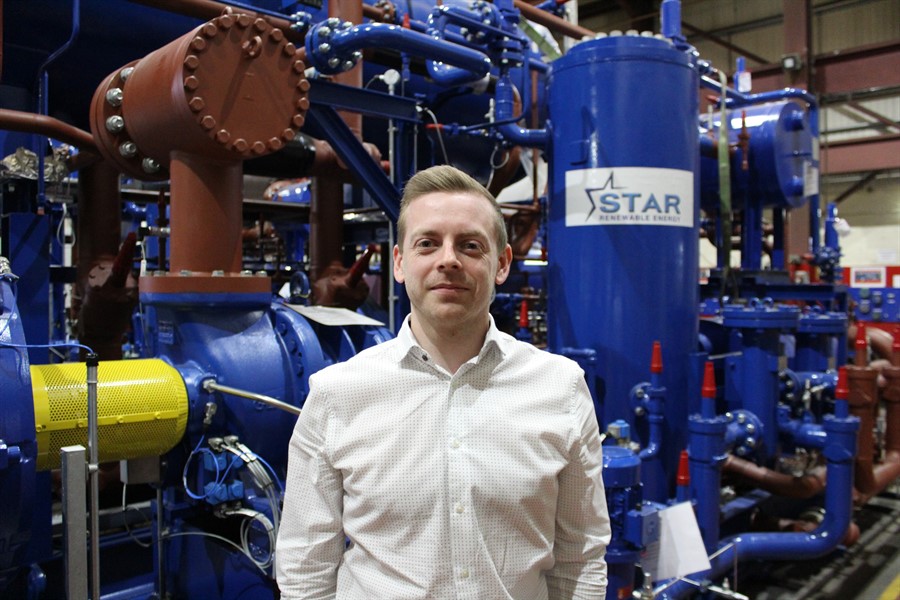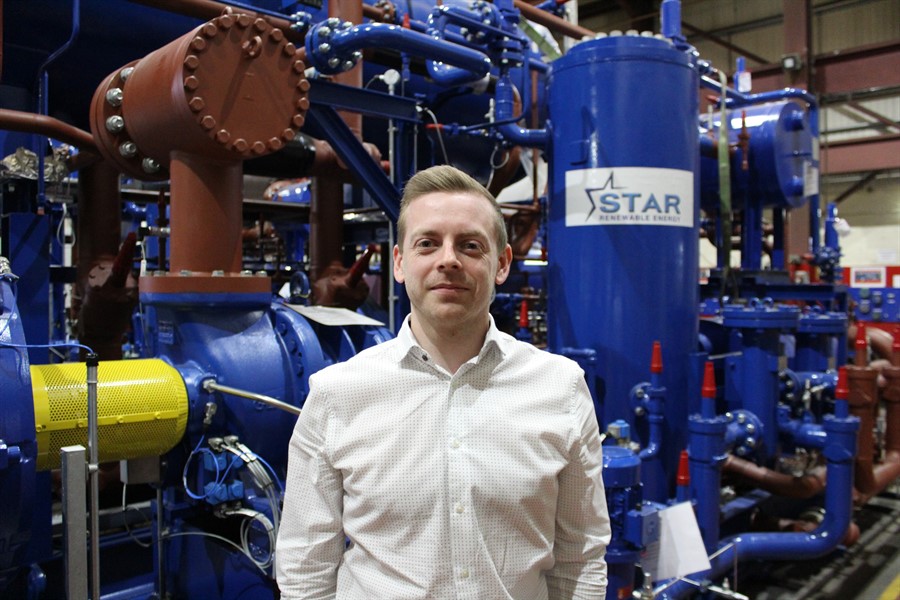 Nicky Cowan, a technical engineer working for Star Renewable Energy, has been shortlisted as a finalist for Scottish Renewables Annual Young Professionals Green Energy Awards 2019, last week. The prestigious awards ceremony is due to take place on 30th May 2019 at Grand Central Hotel, Glasgow.
The esteemed awards are a calendar highlight for the green energy industry in Scotland, and being named as a finalist is a huge achievement for Nicky as he triumphed over 100 other nominations.
Nicky said of the nomination, "I am really honoured to be shortlisted as a finalist for the Achiever Award at the Young Professionals Green Energy Awards. In the nearly 5 years I've been involved it been a real roller coaster of a journey. I've had the opportunity to become one of a few CIBSE qualified district heat engineers in Scotland and taken our proposed scheme in the Gorbals from a mere concept to construction ready. I've seen projects go forwards that I've designed like the large scale water source heat pump for district heating at Queens Quay and this is very rewarding. I've also travelled and spoken at international conferences representing not just our large heat pump industry but the great progress being made in Scotland. It's a huge honour to be part of a great industry"
"I am really passionate about renewable sources of energy, in particular industrial water source and air source heat pumps which we specialise in at SRE. Young people have the power to change the future so hopefully I can inspire others to become engineers in renewable energy."
The annual black tie dinner event is held to recognise and celebrate young professionals' achievements in the renewable energy sector. Applicants must have been working in the industry for less than five years, and demonstrate ambition or pioneering new ideas to further drive the renewable energy industry.
In addition to the Achiever Award which Nicky Cowan is nominated for, the event presents other prizes including the Academic Award, Professional Award and Apprentice Award. This year the awards ceremony will be hosted by Scottish TV and weather presenter Sean Batty, with other highlights consisting of a welcome drinks reception and after show party with entertainment.
Claire Mack, Chief Executive of Scottish Renewables said, "The decarbonisation of heat is a huge opportunity for Scotland and increasingly we see heat pumps taking their place as a low-carbon solution. It's great to see Nicky being recognised in the shortlist for his role in the energy transition".
This nomination is another credit to Star Renewable Energy and its parent company Star Refrigeration. Over the past decade a number of its employees have been nominated and won industry awards, including ACR Trainee of the Year and the Institute of Refrigeration's Kenneth Lightfoot Medal for best research paper.
The Scottish Renewables Annual Young Professionals Green Energy Awards 2019 takes place at Grand Central Hotel, 99 Gordon Street Glasgow, on Thursday May 30 2019.